webmaster is James ("Jay") Preston Swafford  b.1954 TN-

 son of:

James Joseph Gene Swafford b.1931 TN-

son of:

Josiah Hurt Swafford b.1894-d.1965 TN

son of:

William Thomas Swafford b.1855 GA-d.1940TN

son of:

William Newton Swofford b.1834 GA-d.1900 TN

son of:

Thomas Swofford b.1802 SC-d.1880? GA

son of:

James Swofford b. abt.1760 SC-d.1840?GA

son of:

? Swofford

Swafford-Swofford family researcher/genealogist for over 40 years

no content on this website may be re-produced or used without permission of site owner-Jay Swafford

Welcome to

Swafford-Swofford

families of America

This is where you  learn more about the Swafford,Swofford, Swaffer families from the British Isles to modern day America.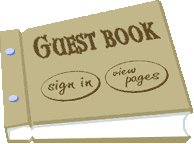 Please sign our 

guestbook!

This website is dedicated to  

Raymond  Calvin Swofford, 

genealogist & author of several books on the Swafford-Swofford families. 

He will be greatly missed.