webmaster is James ("Jay") Preston Swafford  b.1954 TN-

 son of:

James Joseph Gene Swafford b.1931TN-d.2014 TN

son of:

Josiah Hurt Swafford b.1894-d.1965 TN

son of:

William Thomas Swafford b.1855 GA-d.1940TN

son of:

William Newton Swofford b.1834 GA-d.1900 TN

son of:

Thomas Swofford b.1802 SC-d.1880? GA

son of:

James Swofford b. abt.1760 SC-d.1840?GA

son of:

? Swofford

Swafford-Swofford family researcher/genealogist for over 40 years

no content on this website may be re-produced or used without permission of site owner-Jay Swafford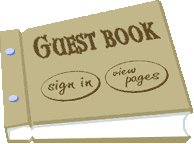 Please sign our 

guestbook!

SWAFFORD-SWOFFORD 

Families of AMERICA

MID-TN SWAFFORD-SWOFFORD REUNION 

slated for SAT Sept 19th in Nashville,TN...

ALL Swafford-Swofford cuzzins WELCOME!    

For more info contact  Jay Swafford      jaypswafford@gmail.com